In this text you will learn what is known about Far Cry 6. We'll answer questions: What will happen in the gameplay and what are the system requirements for the game.
During the Ubisoft Forward online conference, trailers for many of the upcoming games were shown. One of these is Far Cry 6. The developers have finally answered the question: Will there be a Far Cry 6?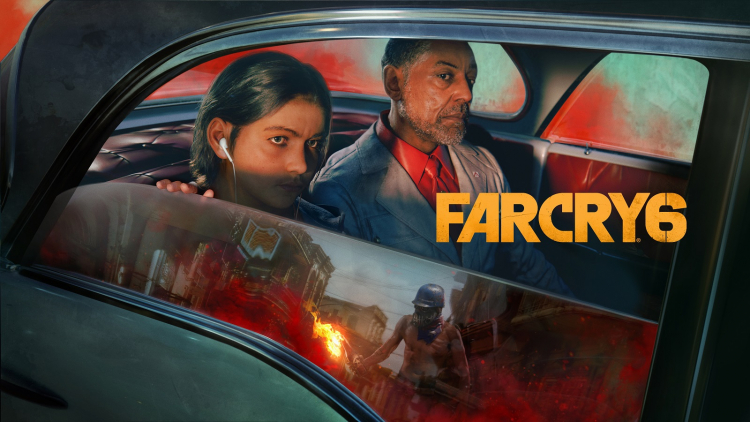 Date of release
The new part of the Far Cry game series will be released on February 18, 2021. The release date and details were announced by the publisher of the game Ubisoft during an online presentation.
Far Сry 6: gameplay
According to the plot of Far Cry 6, the player finds himself in Yara - a southern country engulfed in unrest, ruled by dictator Anton Castillo. The leader brings up his teenage son Diego, whom he sees as his heir. In the trailer, the dictator hands him a grenade without a pin and makes him watch the protest with a grenade in his hands. "Our country is like this grenade. If you don't squeeze the people in your hand tighter, we will all fly into the air, "Castillo says to his son in an instructive tone. The protagonist of the game will be the resistance fighter Dani Rojas, who will fight the Castillo regime. At the same time, the developers confirmed that at the beginning of the game it will be possible to decide who Dani Rojas will be - a man or a woman. In the fight against the despot, animals will help you, including a dachshund named Chorizo, which has wheels instead of hind legs. Gamers will have access to a huge map with the city of Esperance and its environs,they will be able to use various weapons and vehicles, including horses, cars and tanks.
Highlight: The cover will feature actor Giancarlo Esposito, who plays Gustavo Fring in "Breaking Bad" and "Better Call Saul" and Moff Gideon in "The Mandalorian".
Far Cry 6 will be released on PlayStation 4, PlayStation 5, Xbox One, Xbox Series X, Stadia platforms, Epic Games, Uplay and PC. The game is available for pre-order.
It is likely that Far Cry 6 will have a co-op mode, as in the fifth part. However, there the second player was present only in a supporting role. Progress was counted only for the main user, one user.
Far Cry 6: system requirements.
Minimum:
Processor - Intel Core i5-2400 3.1GHz / AMD FX-6300 Graphics card - AMD Radeon RX 570 4GB or NVIDIA GeForce GTX 970 4GB RAM - 8 GB.
Recommended:
Processor - Intel Core i7-5820K 6-Core 3.3GHz / AMD Ryzen R7 1700X Graphics card - AMD Radeon RX Vega 64 Liquid 8GB or NVIDIA GeForce RTX 2070 RAM - 16 GB.
That's all. After the presentation, we learned a lot of details about the game and now we are looking forward to its release. We hope that the game will be exciting and interesting.
Mira programas de juegos y juguemos con jugadores de todo el mundo. Comenta y chatea con serpentinas en línea. Desplácese por el feed con las mejores publicaciones de nuestros streamers, dé calificaciones y deje comentarios. Suscríbase a sus serpentinas favoritas para mantenerse actualizado.