If you don't like the game running on your computer, enter the launch parameters for it. For example, cs go startup parameters for weak PCs. And here's how to do it.
How to open and set Cs go startup parameters.
Parameters are opened very simply. In your steam library, right-click on cs go and left-click on the properties column. And now in the General tab, click on "set startup parameters". This opens a line with commands where you should enter them. Parameters start with " - " or " ", and spaces are placed between the commands. After entering them, save them by clicking OK.
What to write in the parameters of the Cs Go record.
Here are the best useful parameters for running Cs Go.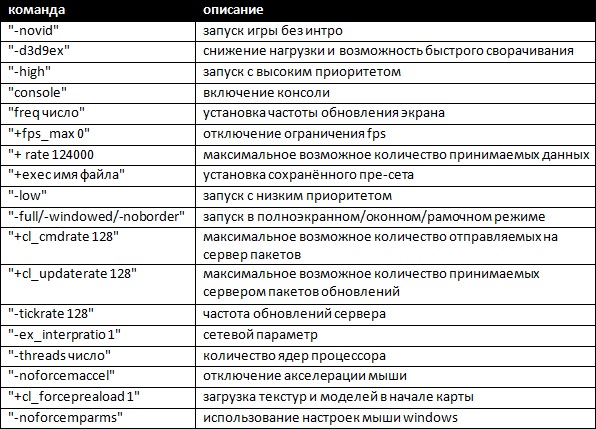 Parameters for launching Cs Go. Good FPS for low-end PCs.
If on your computer Cs Go turns into a presentation of an inept fifth grader, then here is a list of commands that will help you:
--novid -console -d3d9ex -threads 4 -tickrate 128 -noforcemparms -refresh 120 -high cl_updaterate 128 cl_cmdrate 128 ex_interpratio 1 rate 128000.
Watch game shows and let's plays with gamers from around the world. Comment and chat with streamers online. Scroll the feed with the best posts from our streamers, give grades and leave comments. Subscribe to your favourite streamers to stay up to date.